Davies Craig, EWP115 Alloy Combo, 12V 115LPM Electric Water Pump & Controller, Suit 2.0-3.5L, DC-8950
---
Take total control of your engine cooling with the Davies Craig EWP®115 Alloy Electric Water Pump and LCD EWP®/Fan Digital Controller. The Controller will also manage the operation of your Thermatic® Fan.
The EWP®115 (115 litres per minute) pump is suitable for small, medium, large, high-performance and 4WD vehicles. Engines up to 2.0L - 3.5L (Standard)


Technical Specifications - EWP115
Operating voltage 3V DC to 15V DC
Maximum current 10A @ 13V
Flow rate (max) 115 L/min (30.38 US gal/min) @ 13V DC
Operating temp. -40° to 130°C (-40° to 266°F)
Pump design Clockwise centrifugal with volute chamber
Pump weight 920 grams (2.3 lb)
Pump material Aluminium (Powder Coated)
Burst pressure 500 kPa (72.5 psi)
Seal Ceramic face seal
Self Priming No, none of our pumps are self-priming
Fits hose sizes & Internal Thread 35mm to 51mm (1.38" to 2")

Digital Controller
This latest digital controller for cooling fans and Electric water pumps (EWP) is packed with features to ensure your cooling system stays at the optimum temperature.
An LCD display shows the current engine temperature and the required temperature (user settable). It also has symbols to indicate when either the cooling fans or pump are in operation. Audible alarms sound if the set temperature is exceeded by 10 deg C or if a temperature of 40 deg C is not reached within 5 mins of start up and also if the temperature exceeds 100 deg C.
When used in conjunction with a Davies Craig EWP this digital controller allows your engine to warm up quicker as it 'pulses' the pump until the engine is warm and then controls the pump speed to maintain the target engine temperature. The controller will also run the pump after engine shut down to eliminate hot spots (3 mins or until the temp is 10 deg C below the target temp).
The controller is factory set to 85 deg C but has 9 user settable temperatures ranging from 60 to 100 deg C. Simply set the temperature then let the controller do the rest.
The temperature probe can be mounted in the thermostat housing, top radiator hose or in the engine block close the coolant outlet.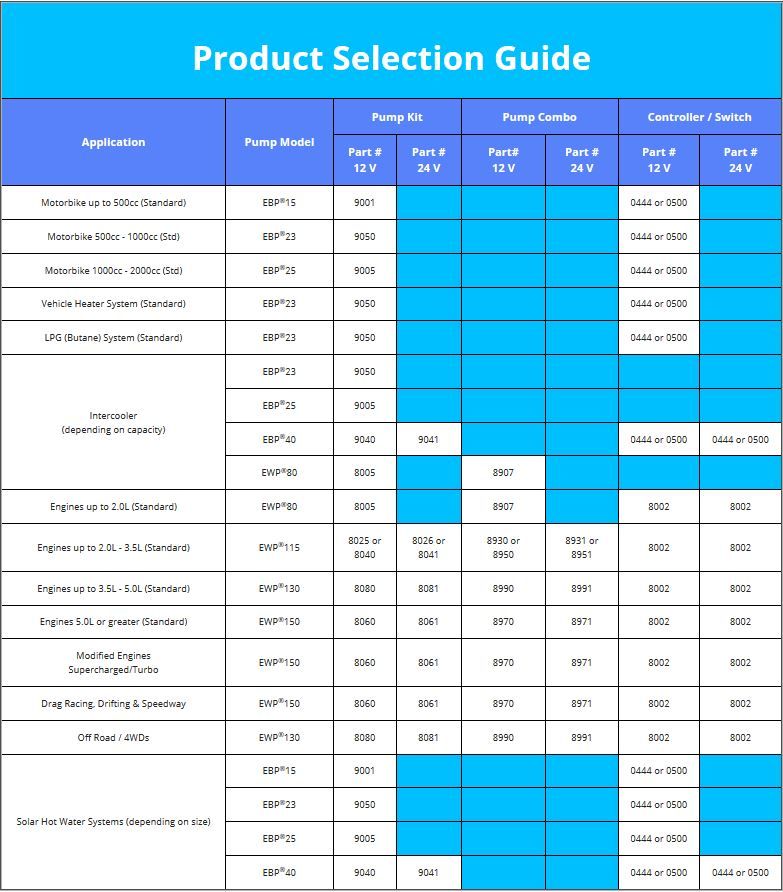 There have been no reviews for this product.